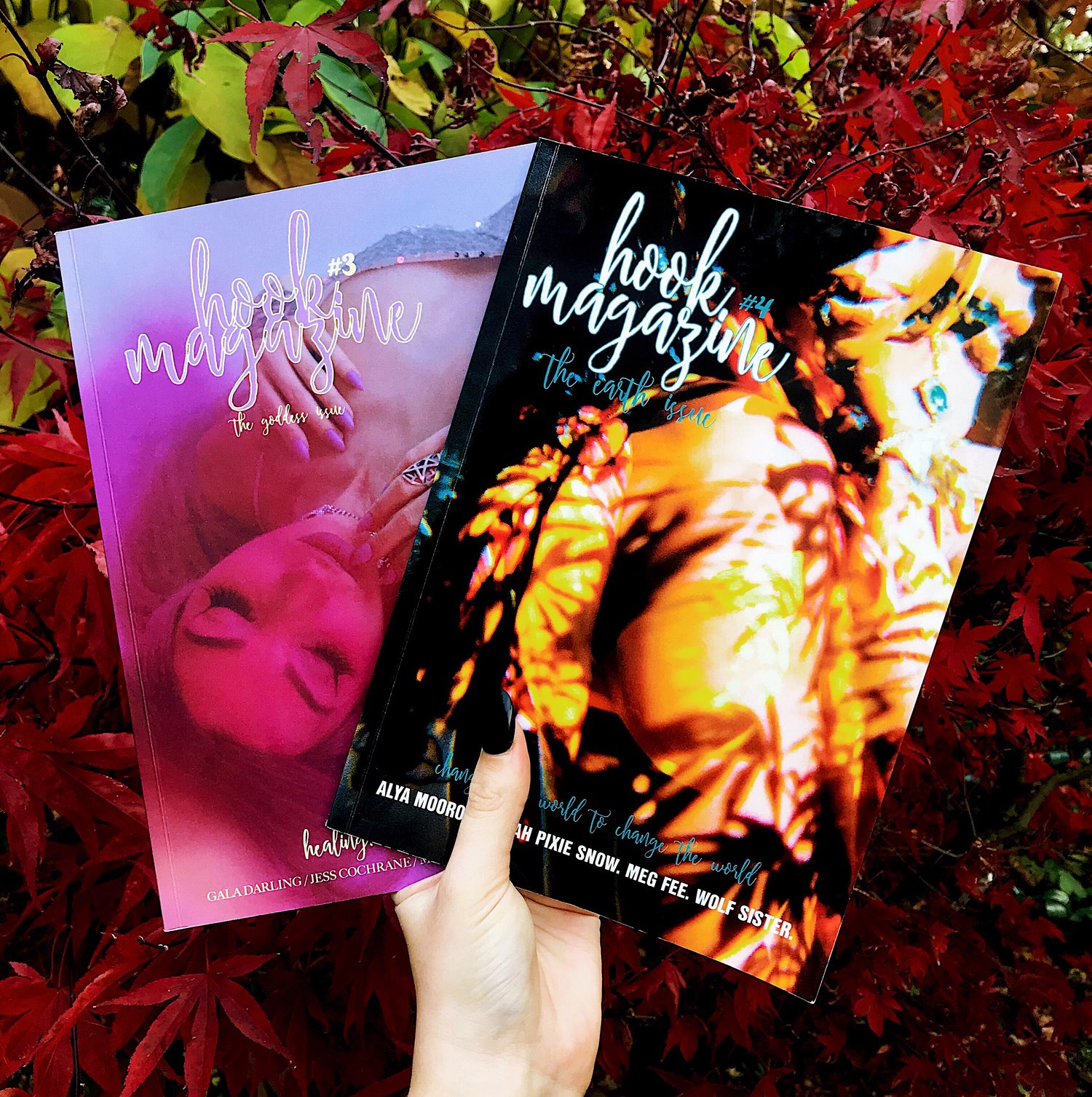 The 'Earth Goddess' Bundle
Grab both issue #3 and #4 together and save £5!
THE GODDESS ISSUE (#3):
Many of the ideas society has about women today derive from stories about original femmes or Goddesses. The Goddess Issue then, takes the themes of the traditional Goddess (Beauty, Femininity, Sexuality, Fertility, Virginity and Motherhood) and explores them in ways that align with modern-day women and the modern-day issues we face. A space to honour how you actually want to feel as oppose to how you think you're supposed to feel, The Goddess Issue is a celebration of all the magic you carry when you're being who you were born to be.
Featuring:
Gala Darling (cover)
Mel Wells
Vanessa Cuccia of Chakrubs
Jess Cochrane
& More
THE EARTH ISSUE (#4):

Embodying Hook's mission to help women find more meaning in the modern world, The Earth Issue is an ode to everything your soul is truly yearning for. An escapism to bring you back home to what really lights up you and a tool to get past your own bullshit. Exploring a whole manner of warming and grounding topics, the issue provides a safe space to explore your purpose and a reminder that you have a very special job to do here on this Earth. Are you going to join us to find out what that is?
Featuring:
Alya Mooro
Hannah Pixie Snow
Meg Fee
Wolf Sister aka Tamara Driessen
Chloe Slade
Alex March
& More!